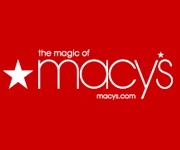 Valentine's day is just around the corner. If you're like me you love to do holiday related activities with your kids.  Today I'm doing a round up of a bunch of cool Valentine's day activities.
Valentines day activities
Juice Box Valentine's Day Robot (Click the link for the tutorial)
Talk about a cute idea! this would be great to have your kiddo hand out to his classmates. It's also a healthier option than a ton of candy, but still, something kids like.
2. XO HUGS & KISSES VALENTINES' DAY TREATS
(click the link for the full tutorial)
How about baking these X's and O's treats! They're so cute and perfect way to bond. I love baking with River and she would love to decorate the treats. Not to mention how fun it would be to have your older kids hand out in class. You'd defiantly be the cool mom of the school.
3. Valentine's Day themed books for babies and toddlers (click for the list of books)
This a such a great idea. I read bedtime stories to the kid every night. I love having holiday-themed stories but didn't realize there are valentine's day toddler books. Off to order some from Amazon I go!
I love looking back at pictures from the holidays. It just gives me a warm fuzzy feeling inside. The post above has so many cute photo ideas for valentines day! Though my kiddo would eat the candy before I could get a decent picture. #momlife
5. Valentine's Day Popcorn Treat
Don't they look so yummy?! I think my big butt would eat all of the popcorn before it got into that pretty bags. She has a detailed tutorial and free printable for the yummy popcorn above.
Related posts:
I hope these fun activities make your valentine's day this year special. I can't wait to do them all with my daughter. Do you have any fun crafts or activities you do on V-day with your kiddos? If so let me know in the comments!